Tracey Ager Aesthetics
I work privately and for the NHS, where I work alongside some of the country's leading Reconstructive, and Cosmetic, Plastic Surgeons.
Book a FREE Telephone Consultation
Call or Text Tracey on 07958 137711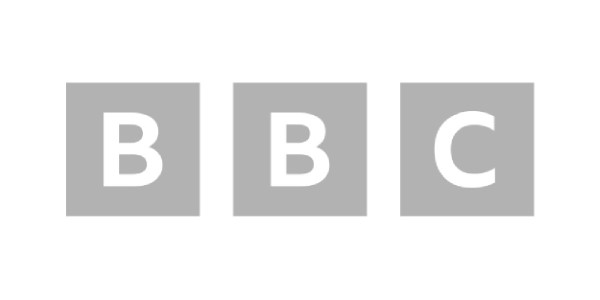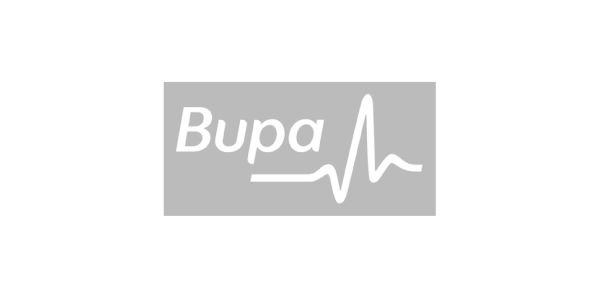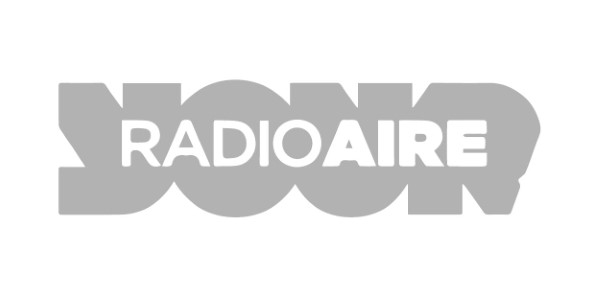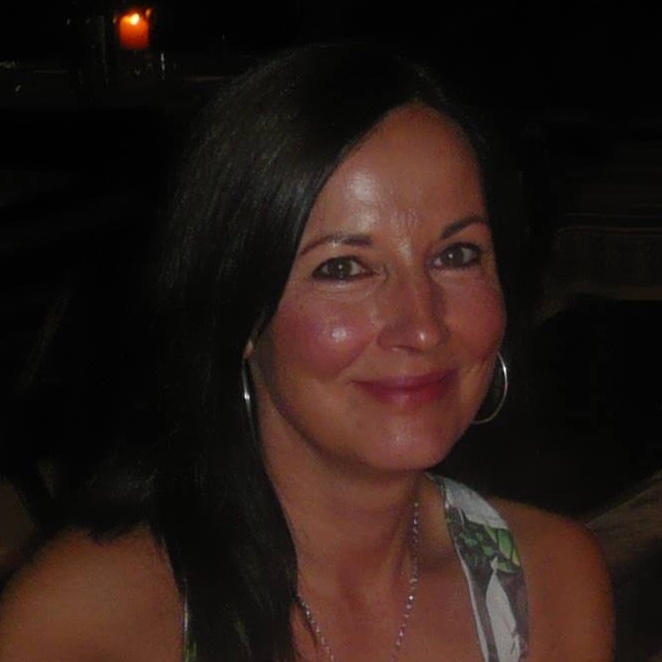 About Me
Hello Im Tracey, I'm a fully qualified Advanced Aesthetic Practitioner and I have over 30 years experience in the Aesthetics and Beauty Industry. I have worked both Privately and for the NHS where I worked alongside some of the country's leading Reconstructive and Cosmetic, Plastic Surgeons. My qualifications include I.T.E.C Hons, Cert Ed, C.P.C.P, Skills Assessor.
Check Our Before & After Photos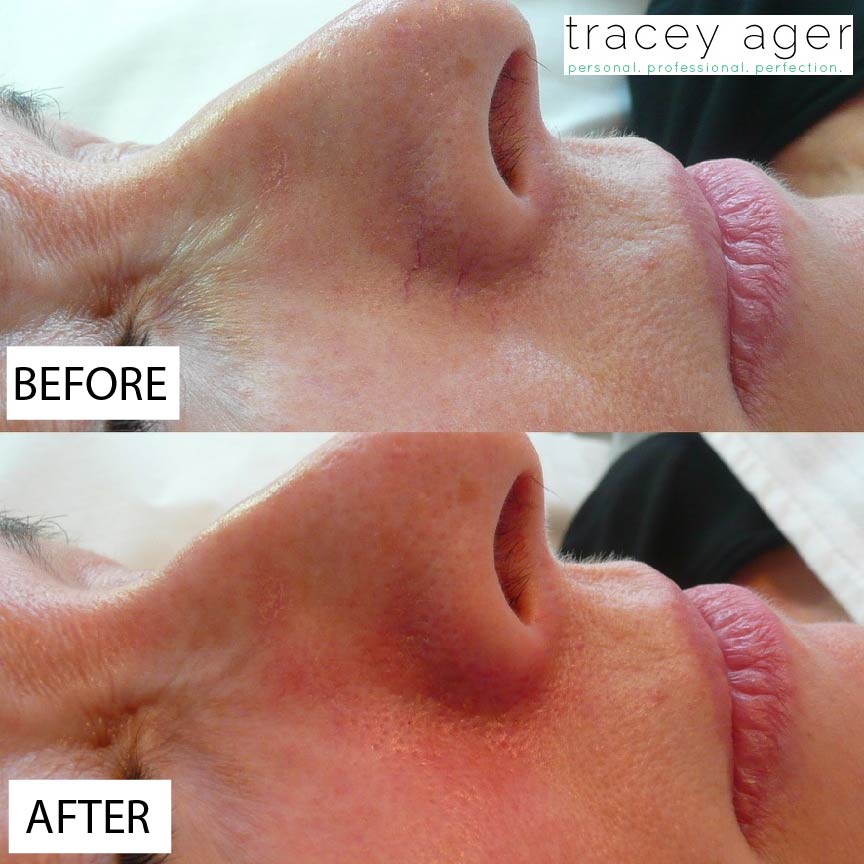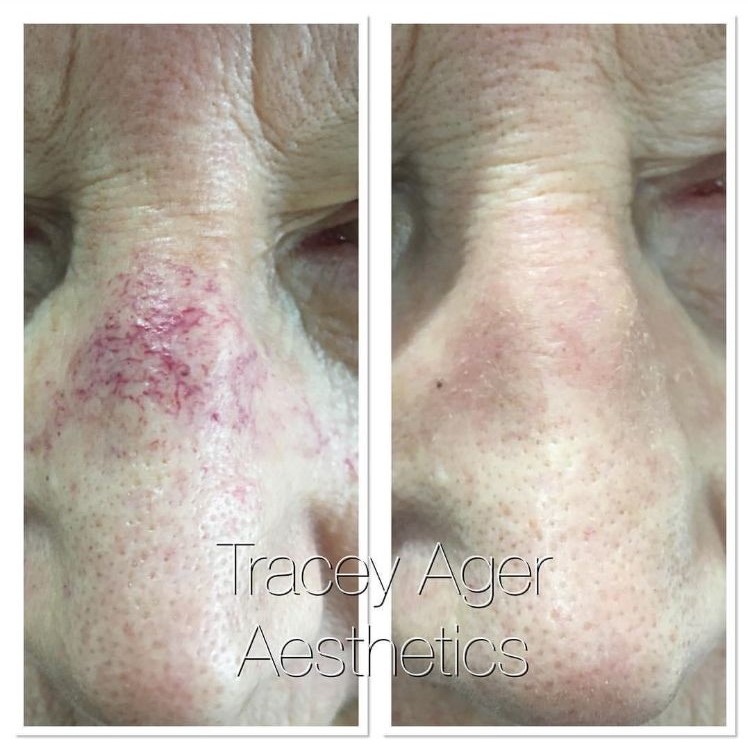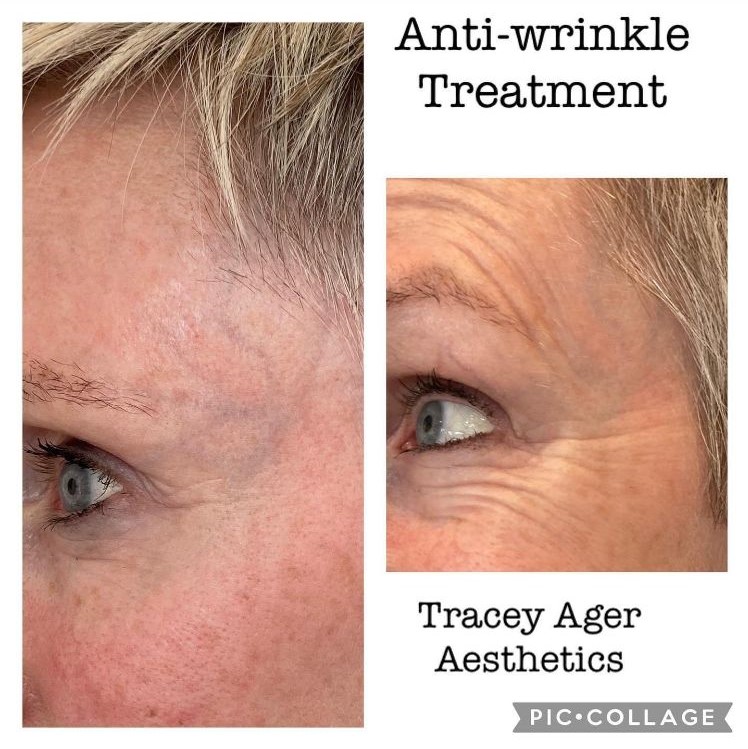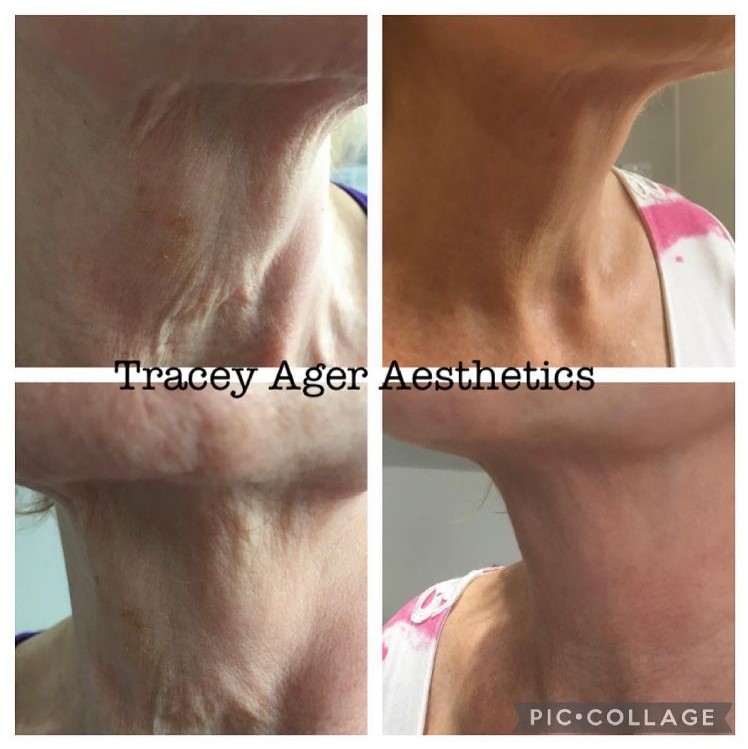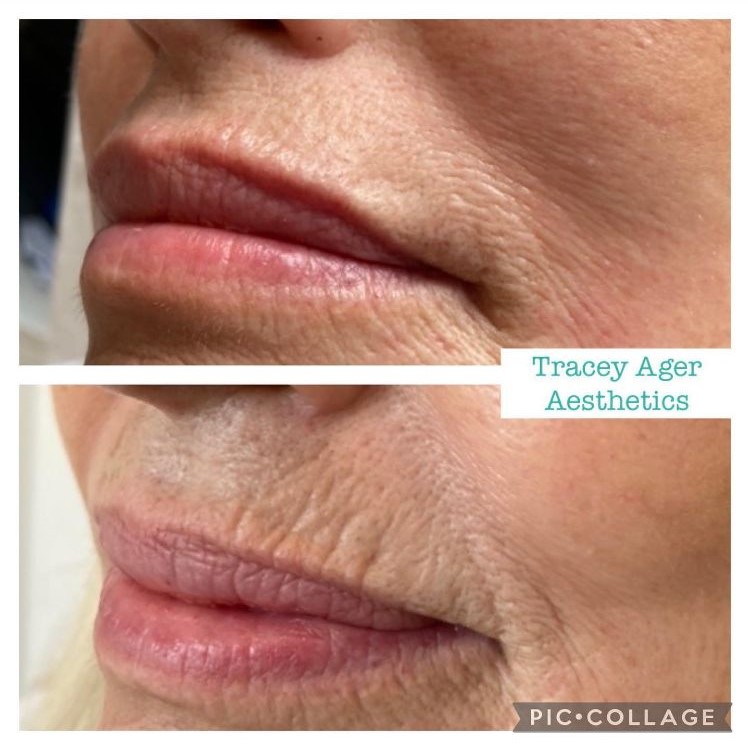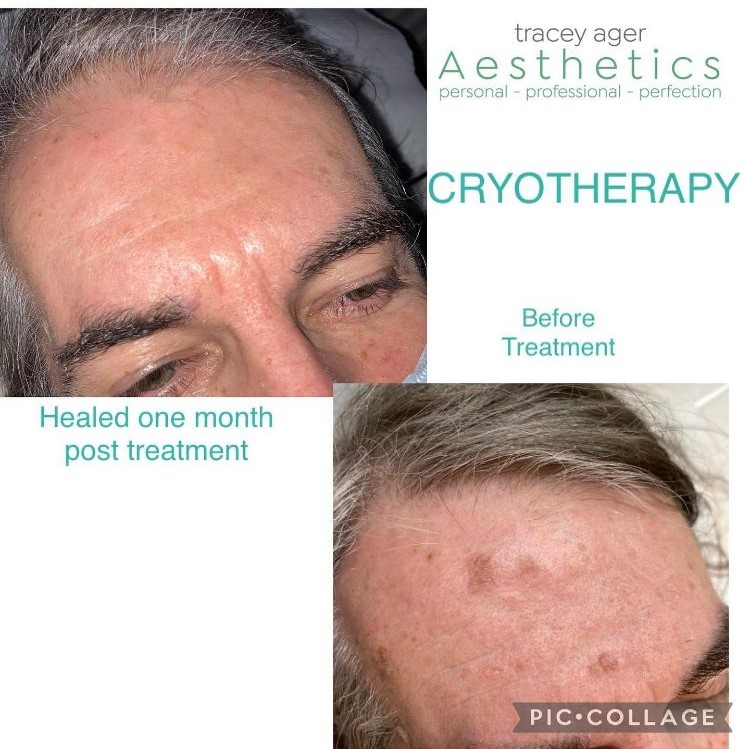 I had a Skin Peel with Tracey, she is highly professional and incredibly knowledgeable. The results are amazing. Would definitely recommend this treatment and Tracey Ager Aesthetics
-- Claire Fenwick
I had dermaplaning by Tracey, and my skin feels so soft by removing all the dead skin and peach fuzz. Tracey was very professional and educated me about my skin and the damage I can do to it. I am very happy with my treatment.
-- Gabriella Aston
First met Tracey for my consultation which I immediately felt at ease and knew I would be in safe hands. Today I have had my treatment on arriving everything was explained to me fully and Tracey was more than happy to answer any questions, through out the procedure Tracey explained everything to me which was reassuring. When we had finished Tracey talked to me about the homecare and explained she was there 24/7 if I had any problems or questions. Would highly recommended this Tracey without hesitation.
-- Samantha Jayne O'Hara
Was the first time seeing Tracey today, she was very professional and kind from start to finish, amazing results will definitely be back again!
-- Sarah Duke
I had a treatment from Tracey and it was lovely and so relaxing and she made me feel really comfortable talking to her about my problems and she gave so much advice for the treatment I went for and other treatments I could try she explained everything perfectly and clearly so I understood it was such a wonderful experience all round highly recommend Xx
-- Hannah Georgina Rose
I had dermaplaning with Tracey 2days ago. She was meticulous in discussing the treatment with me before we started. I was extremely happy with how my treatment went and will definitely be returning. Thanks!
-- Aileen Andrews
I have had a few treatments by Tracey, all with excellent results. Every treatment was tailored to my wishes and my needs. Tracey is so professional and able to answer any questions you may have. I am absolutely thrilled with the results.
-- Karen Ashworth
I haven't had a treatment but Tracey answered my question very quickly and very honestly. Not pushing me into something unnecessary which I appreciate x
-- Rebekah Hock
Tracey gave me some amazing advice on a treatment. She was honest, professional and well educated. Thank you!!
-- Gemma Carty
I have known Tracey for many years now and she has always offered a very professional and personal service to our Breast Reconstructive patients following their mastectomy. We see the patients before, during and after the procedure and the tattoo service Tracey offers is the best.
-- Gay Dillow – Plastic and Reconstructive Sister
Book a FREE Telephone Consultation
Call or Text Tracey on 07958 137711
Book Consultation
For a consultation, please contact Tracey using the form or details below
 Alwoodley Leeds 17